With the Christmas over now it seems all attention has now been drawn to the New-Years Eve parties, every weekly magazine (grazia) I've been buying seems to be telling me and giving ideas on what to wear to the 'New-Years eve party'.

However, if I could have my way, the perfect dress I'd choose would be a dress from the Rue du Mail Autumn/Winter 07/08.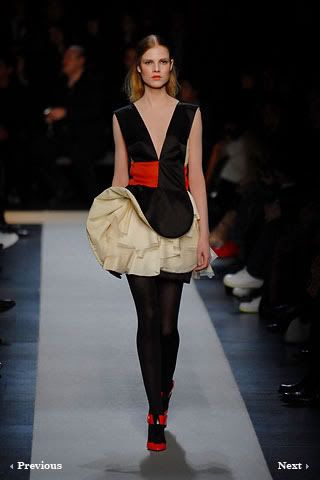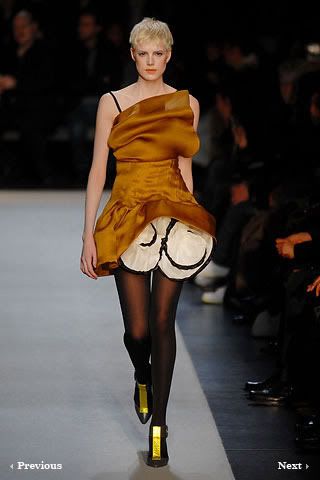 The dresses are very well structured with some beautiful details such as the bottom of the dress which looks like a flower blooming.
The Rue du Mail Label , the designer Martin Sitbon who graduated from the Studio Berçot in Paris also curated the first issue of A Magazine which is a Fashion Magazine which has different guest curator for each issue, for example Martine Margiela and Jun Takahashi . Every guest curator basically sort of gets the chance to design their own issue of 'A magazine' which I feel is great because the reader will get a different experience with every issue.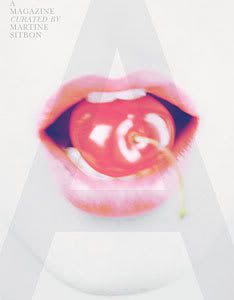 When Martin Sitbon curated the first issue of A magazine, she featured an Illustrator called Cedric Rivrain who drew Irina Lazareanu and Agyness Deyn both wearing dresses from the Rue du Mail Autumn/Winter 07/08 .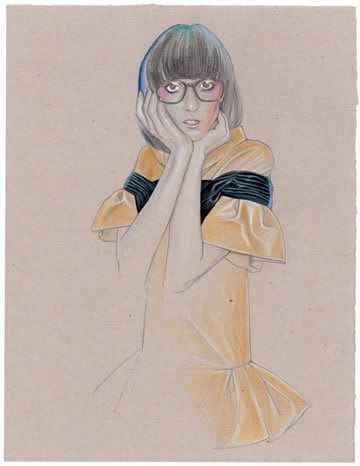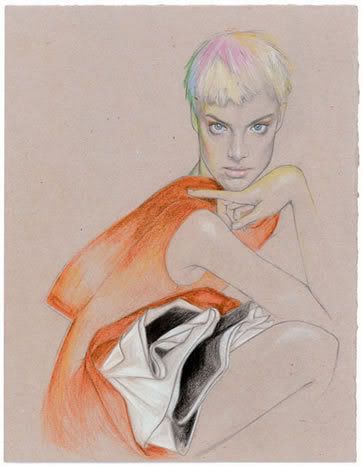 Rue du Mail Spring/Summer 08 is very different but just as creative as this collection, you can have a look at some of the pieces here .